7/12/17
Are Your Students Borrowing Smart from the Start?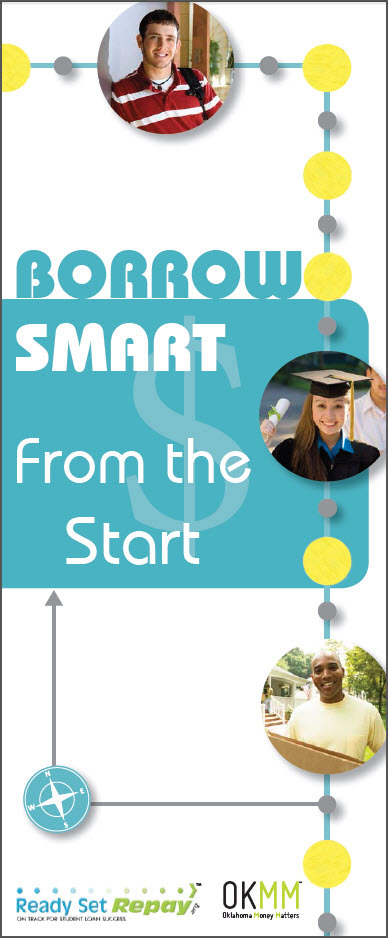 Encouraging your students to minimize their student loan debt is a key step in their financial success. If you're looking for a free resource to aid in your default prevention strategy while helping your students make wise borrowing choices during their college career, look no further than OCAP's Borrow Smart from the Start brochure. Created by OCAP's financial education and default prevention initiatives, Oklahoma Money Matters and Ready Set Repay, this brochure includes personal finance and student loan management information designed to help students understand their role as a borrower. Through Borrow Smart from the Start, students will:
Learn about completing the FAFSA and applying for grants and scholarships throughout their college career.
Recognize the importance of monitoring student loan balances using NSLDS.
Explore different student loan repayment options.
Understand the consequences of payment delinquency and default.
Learn to budget for successful loan repayment before the grace period ends.
We invite you to download a free digital copy of Borrow Smart from the Start to distribute to your students. To access the brochure, browse the "Publications" section on ReadySetRepay's Partners page. For additional money management tools and resources to help your students navigate the transition to financial independence, visit OklahomaMoneyMatters.org.
Angela Caddell
Associate Vice Chancellor for Communications
OCAP
P.O. Box 3000
Oklahoma City, OK 73101-3000