Student Loan Repayment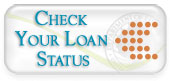 In addition to mortgages, car payments and other financial responsibilities, many adults are also repaying student loans. Unlike other forms of debt, student loans can't be discharged through bankruptcy, so it's important to successfully manage the repayment process. If you're unsure how much you owe or have other questions about your loan status, visit StudentAid.gov. Then, use the U.S. Department of Education's interactive Financial Awareness Counseling tool to help you manage your debt.
::Repayment Tips::
Get organized. Carefully read all student loan-related correspondence you receive and organize all statements, notices and other important loan documents into a file.

Keep your lender informed. Contact your lender immediately if you change your name, address or telephone number. If you have difficulties making your loan payments, ask your lender about alternative repayment options and eligibility requirements for a forbearance or deferment.

A deferment allows a delay in payment. They're granted for specific situations and have time limits and eligibility conditions. Forbearance allows you to temporarily postpone or reduce payments and provides short-term relief to help you maintain a good credit rating. Loan holders aren't required to grant forbearance and may require documentation to support your request.

Keep a phone log. Each time you talk to your lender, note the date, the name of the customer service representative who assisted you and a brief description of the conversation.

Keep copies of loan documents and forms. Before sending anything to your lender, make a copy for your records.

Automate payments. To avoid missed payments, and possibly qualify for a lower interest rate, ask if your lender can automatically debit your payment from your bank account.

Pay more than the minimum. Any additional amount you pay reduces your loan balance, resulting in earlier payoff and lower interest costs over the life of the loan.

Research discharge and forgiveness programs. Depending on your career, and other factors, all or a portion of your federal student loan debt may be discharged (canceled) or forgiven. Visit the Oklahoma College Assistance Program's student loan management website, ReadySetRepay.org, for more loan forgiveness information. Unless forbearance has been granted, continue to make payments until you receive written confirmation that your loan discharge or forgiveness has been approved.



::Help Managing Repayment::
If you have trouble managing your student loan payment, contact your loan holder for assistance. If the Oklahoma College Assistance Program is the guarantor of your delinquent loan, please contact Student Assistance Corporation at 800-298-9490 or options@ecmc.org.
Email: WeCanHelp@ocap.org Web: ReadySetRepay.org