Inexpensive Entertainment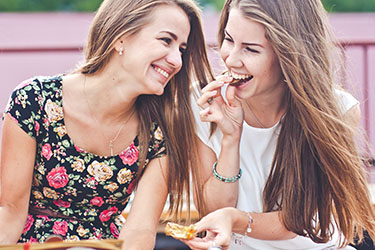 Having fun is important; thankfully it doesn't have to cost a lot. Check out the following budget-friendly ideas for entertainment and dining out.
Save money at the movies by seeing a matinee instead of a late show, rent or borrow DVDs, or invest in a streaming service like Netflix.
Host a game night with friends, pop popcorn or cook a few frozen pizzas and enjoy an entertaining night in.
Look online or at local retailers for discount event tickets or join discount sites like KeepItLocalOK, Groupon or Living Social.
If you go to the same amusement or water part all the time, check the price of a season pass. Depending on ticket prices, it may pay for itself in as little as three visits.
Save at restaurants by using coupons; buy one, get one free deals; or by signing up for special discounts for loyal customers.
When dining out, order an appetizer instead of an entrée or split a meal with a friend, and drink water instead of soda or tea.
If you can't live without soda at fast food restaurants, order a small drink and take advantage of free refills.
Eat out at lunch instead of dinner. Lunch entrees are usually just as filling, but considerably cheaper.
See inexpensive sporting events, plays and concerts at your school or a nearby college.
Volunteer with your friends. Serving others can be fun, plus it looks good on your college applications and resume.